Apologies for the marketing related post, however, I hope you won't mind me introducing you to some new 3D printing materials:
We are pleased to announce that 3DEX now stocks filament made from beer, coffee and hemp. This filament is produced by 3D-Fuel which is a top US manufacturer of filament.
All three kinds of filament are environmentally friendly (as they use sustainable products) and unique. You won't find another filament that provides such great results. They even smell of beer, coffee or hemp whilst printing.
These materials can be printed using any standard printer that can print PLA. (The printer settings are very much the same)
The below picture is a cathedral printed in our coffee filament.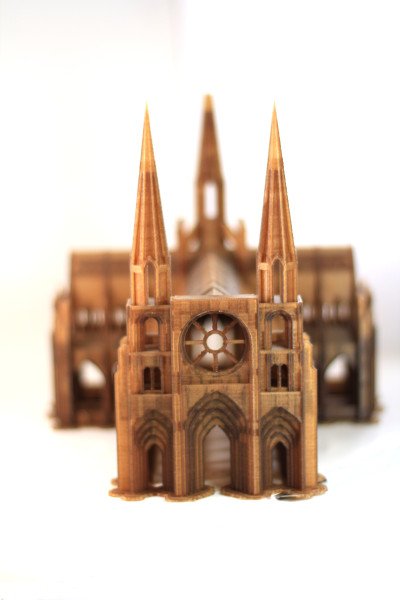 You can view the filaments via the following links:
Beer
Coffee
Hemp
If you have any more questions then please feel free to contact us via
support@3dexfilament.com
We are always interested in talking to like-minded 3D print enthusiasts.
Regards,
Will @ 3DEX